Marcel's story
Marcel's Green Soap was created by the enthusiasm of, you guessed it, Marcel. Marcel's story started with a smart idea: his kitchen sink cabinet was full of aggressive, chemical products...there had to be a better way: a clean home and a healthy planet. Being a single father with three daughters, Marcel's household was the perfect place for those early experiments to create environmentally friendly soap, and while you're at it, make something that smells nice as well. The adventure had begun.
Marcel found a small soap factory in Utrecht, in the Netherlands that could take on production for him. Before he know it he had a shed full of Marcel's Green Soap. He went on his bike to the first shops to stock the shelves, and with help from his daughters, send out the orders received through his online shop.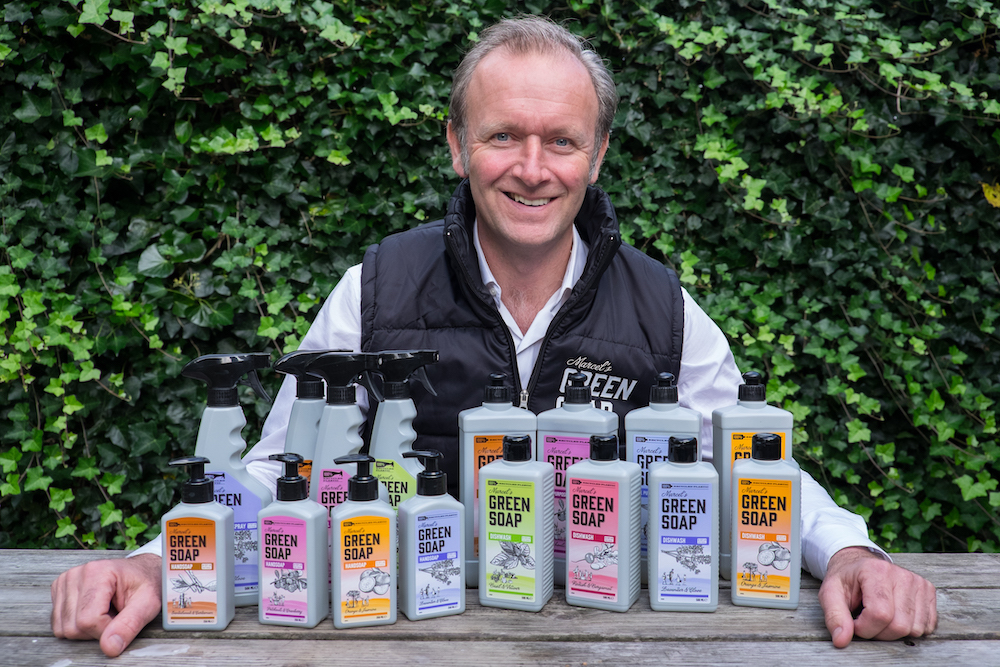 By purchasing Marcel's products you help to stop the huge production of plastic (and stop millions of bottles from ending up somewhere on a trash heap or in nature every week). Marcel's Green Soap is the first brand in Western Europe with bottles made from 100% recycled plastic. By using these bottles, we collect more plastic than we use, thus reducing the plastic soup. Don't forget to throw the bottles in the plastic recycling bin when you're done. Or use it to refill!
Marcel is always working to make sure that he can keep his three promises: Marcel's Green Soap smells wonderful, works fantastically and is eco-friendly.